One-Stop Construction Project Supply
Primabuilder set up its headquarters in Shenzhen and relied on the Pearl River Delta building materials supply market to continuously optimize and integrate the supply chain of building materials products. At the same time, Primabuilder established processing plant, purchasing department, business department, design department, product inspection department, export department, logistics department, installation and construction department to provide one-stop product service. Prima has nearly 10 years of experience of one-stop solutions of building materials supply chain. Primabuilder provide a variety of building materials products for construction contractors and home decoration customers. Providing personalized building materials product customization services has always been the strength of Primabuilder. You can trust that the products of the construction project will be customized by Primabuilder. Primabuilder has a professional design team that will be able to design products to your satisfaction and suitability.
One-stop products supply
Building materials products often need to be customized according to required specifications. Often a construction project needs many kinds of building materials. Such as guardrails, stairs, doors and windows, cabinets, partitions, curtain walls, floors, etc.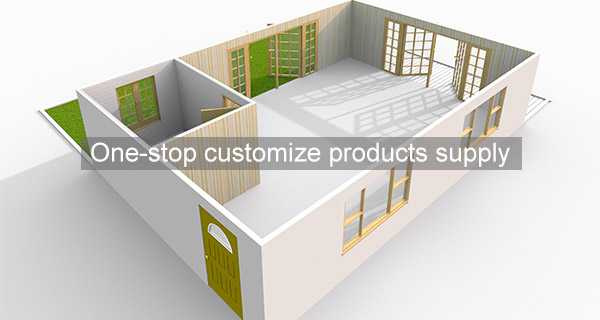 Building Construction Products Supply
Primabuilder provides selected brands and high-quality interior construction products for consumers and hobbyists who pursue quality of life. The products designed and customized include: Door, Window, Kitchen,Wardrobe,Staircase,Railing,Vanity cabinets,Partition,Bed,Dressing Table, Tv cabinets, Furnitures, Flooring,ect.,
Integrate the global supply chain of building materials products to make construction easier. Primabuilder will provide you with outdoor building materials products including: Guardrail, Staircase, Curtain wall, Tile, Wood, Stone, Furniture and other products.etc.)
In order to improve the one-stop supply system of building materials, Primabuilder relies on Guangdong Pearl River Delta industrial cluster and its own factories to develop new decorative building materials products. Meanwhile, the international purchasing team at Primabuilder's Shenzhen headquarters is setting up a global purchasing department. In the future, Primabuilder will build a globalized international building materials procurement platform.
Custom-made Contruction
Primabuilder can customize construction products as your requirement. For a building proejct you may needs many kinds of construction materials to be custom made. Such as guardrails, stairs, doors and windows, cabinets, partitions, curtain walls, floors, etc.
Wherever your are in the world Primabuilder is there for you. Primabuilder's headquarter is in Shenzhen—China's youngest international city. Primabuilder have the whole category of products including railing, staircase,cabinets, door and window hardware, curtain wall, sanitary ware, cabinet, flooring, ceramic tile, stone ect., to meet customers' diversified "one-stop" demand- In addition, relying on more than 55+ housing production bases. Primabuilder can provide customized products according to the customers' personalized demands and save both the time and costs for you.